Introduction
There comes a time when you need your espresso machine. You can no longer keep going to that restaurant for a cup of coffee when you can make a better one at home. But as easy as it may sound, choosing the best espresso coffee maker will be a hard nut to crack. There are so many options that you will not know what to pick and leave.
To make it light work when you decide to buy an espresso machine, here are the key things you should look out for:
Ease of cleaning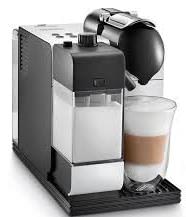 You should think ahead and choose a machine that will not give you a headache when it comes to cleaning. It should be easy to dismantle and clean every part. This will guarantee you a regular cup of that frothy beverage.
The size of the water reservoir
How many people will this coffee machine serve? That will be a key consideration to make as you buy your espresso coffee maker. It should be enough to make a cup for every family member when it is brewing time. Buy the right size, and no one will be missing a cup.
The grinder: how good is it?
For many people, they prefer to grind their beans at home. You will do it to your preference and better than buying it in powder form. Therefore, you have to make sure that you buy a machine with the best quality grinder. It will make it easy every time you want to prepare your coffee.
The level of noise
It is understandable that every espresso machine makes some noise when grinding the coffee beans. However, this noise should not be so loud that your neighbor will complain. Carefully make your choice and only settle for a machine that makes minimal noise.
The pressure power
The pressure power for your machine has a crucial role to play in making you a quality cup of coffee. A powerful pump will pour in your cup a thick, tasty and flavored coffee. This is the kind of treat you deserve every time you get back home on a cold day.
Durability should be a key consideration
A good espresso machine should serve you for a lifetime. But making a poor choice will mean you are back to the market in less than five years. Be strict with the quality you buy; it better cost you more but give you a promise of lifetime service.
Power saving rate
The world is crying aloud about power consumption. You should get appliances that will help conserve power. To keep faith with this belief for a greener world, you should ensure that your espresso machine does not guzzle so much power and pile on your power bills.
You deserve the best machine when it comes to coffee time. It will ensure you get value for the money you spend and a long lasting service. Buy quality you deserve at your home. And do not forget to look for a design that will add aesthetic value to your home.…