Driving is an exciting experience for teenage drivers. Parents with teenagers who are itching to get their driver's license, therefore, should make special arrangements to ensure they arm their kids with the skills they need to get behind the wheel. Here some reasons why parents should ensure that they take up a driver's education course.
Reduced Insurance Premiums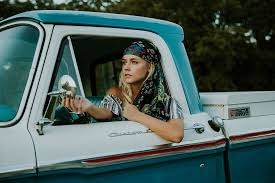 Successful completion of a driver's ed course can qualify you for an insurance discount. This discount can be as high as 25%. Taking your kids for an ed course can thus be considered as an investment of some sought considering that it will see you save big bucks in the future. But since insurance companies are not cut from the same cloth, be sure to check whether the insurer recognizes driver's education courses.
Imparts Mechanical Knowledge
Having some driving skills is not all you need to be on the road. You need to understand how your car works and have the ability to attend to some basic auto repair skills such as repairing a flat tire. One reason why drivers are encouraged to take up driver's educational courses is that it allows them to get a couple of tangible car smarts. This knowledge can be invaluable when something is wrong with the car, and you cannot access a mechanic as soon as you would wish.
Enhances Defensive Driving Skills
Another reason to enroll for a driver education course is that it teaches you how to drive defensively. Defensive driving teaches the driver things like how to spot erratic drivers, avoiding crashes, driving in different weather conditions, and how to pull off on the road. Having your teen complete a driver's ed course, thus, will give you peace of mind while they are in the streets.
Improves Confidence on the Roads
On a personal level, taking up a defensive driving course can help your kid become more confident on the roads. It is a known fact that confidence is an essential quality for a driver. A confident driver will always have the upper hand when it comes to responding to tricky situations, thus making them better drivers. This, in turn, means that parents will have peace of mind whenever their kids are on their own on the road.