Businesses have some individuals who are crucial for their existence because they play vital roles in the day-to-day operations. Such persons who are so vital for the continued operation of the business are referred to as key persons. According to some studies, over half of the small and medium-sized enterprises would be forced to closed down in less than a year if one of their key persons suffered a critical illness or died.
The reason for that is such businesses would face difficulties getting replacements to keep their business operational. Therefore, the business needs to protect itself from any losses due to such persons' death or critical illness. Employee life insurance paid by the company to cover such individuals is usually a good way for the business to minimize the impact the death or illness of the critical persons could have on the firm.
Here are some of the frequently asked questions about keyman insurance:
What Is Key Person Insurance? 
Key person insurance refers to a life insurance policy that benefits the business if its significant employees or owner dies or is taken critically ill. This insurance is vital in many circumstances, and the following are a few:
If the death or illness of a significant employee, for example, the top salesperson, may quickly affect the business finances negatively

If the reputation and financial capability of the company depend heavily on the key person's unique skills, reputation, or name, and their death could lead to the closure of the business

If loan providers or other creditors demand collateral against companies' loans and need the option of placing a lien on the insurance policies of key persons.
How Does the Key Person Insurance Help a Business?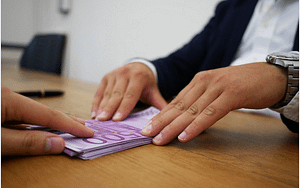 Unlike ordinary life insurance, where the person takes the policy, and his beneficiaries benefit after his demise, the key person life insurance policy protects a business, but not the employee. The firm applies for life insurance for the significant person, be it a particular owner or an important employee, who becomes the insured.
Moreover, the company owns the policy, meets the premiums obligation, and gets the benefits if the key person dies or if the policy provides for that if they are critically ill. The business spends the funds from the insurance policy to take care of short-term deficits in revenue or recruit an equally competent replacement for the key person.
How Long Should the Company Insure the Key Person?
The duration of the key person insurance policy depends on how long the business thinks the significant employee or specific owner will be in the company.…